Using GPT-2 to generate Tweets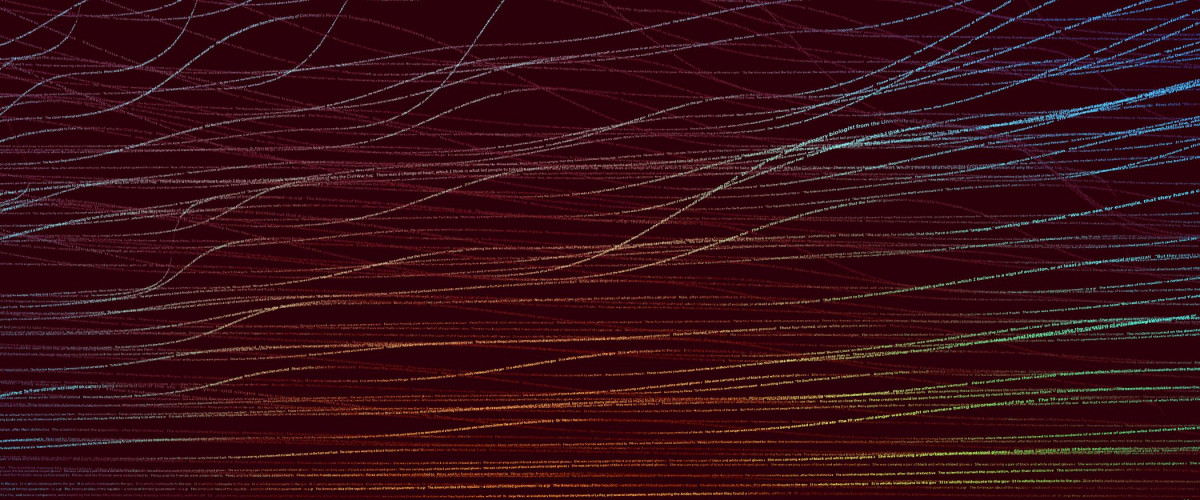 Since then I've used Twitter's archive mechanism to retrieve ALL my tweets (just over 30,000) to train a network. Not any old network - the
GPT-2 model from OpenAI
. This 'finetuning' of an existing synthetic text generation model makes for very interesting tweets that have never been tweeted before but look as they might have.
Humans find the text of GPT-2 convincing. The output is much better than previously but my 'voice' does not seem to be there. The tweets are a strange mixture of all my historical tweet topics - diabetes, science, medicine, NHS, coding, beer, photos of Cornwall.

"Research is the engine of health, and evidence is the medium the NHS needs to grow."

Here are a few more choice ones. I have no idea what any of them mean but certainly have tweeted about similar things.

RT @TheBMA: Today, the BMA has announced the names of the first 11 candidates for its annual general meeting. We're delighted to…




RT @JDRF: I'm so happy. The Dr Who Effect has died out. The 13 candidates for the #DoctorAthleticsAthletick are…




Abdulrahman the Univector has been in touch with me.





RT @X_Z_Z_: My new blog is called "How to get kids to read to you, when they are scared."




The problem with the NHS is nobody really knows what they'll get out of it by asking the public to pay attention to what they eat and drink…




"My book is out now and it's called "The next big thing" - a review of the scientific method. And it's terrifying."




I'm at the University of Leicester about an hour and a half south of Lambeth.





RT @trishgreenhalgh: The Arab slavic imaad is a meal colouring additive that has been shown to be effective in disrupting sleep apnoea…




Naked mole rats are now known to be eating bananas that have been contaminated with human faeces.




Weinberg: I think the real tragedy of the NHS is their inability to provide good care to patients who would prefer hospital.




Hospitals are better placed to provide the services they are capable of providing.




"Just as the 'e' in e-learning is coming back, we should be thinking about e-learning in e-learning" Tim Berners-Lee




"NICE recommends 'fast food' for adults"




"Older patients who sought specialist care might be more likely to die"




At last the Ottawa police are acting like the high-flying business executives they are – and no one is laughing. #ottnews




I'm at the fringes of the last mile of care but every time I see someone with a few weeks to live I think of all the people I've lost to dementia.




Carrot cake asparagus soup. #easter #cornwall




RT @rcpsych: "The Queen is far too busy with her life to be tweeting" ... "or, rather, she's doing more than just tweeting right now."




BBC News - Last surviving polar bear cub found alive on ice




"The Case of the Missing Man Who Was Missing His Finger For Three Years"




Tremors in the Lincolnshire town of Grampound after a massive collapse of a canal.




Bariatric Surgery for Peripheral Ossifying Fibroma




"Massive Open Online Competition Coming In 2013"

Source:
agnate.co.uk
'' tweets @ `` gpt-2 # last e-learning